Got Green organizes for environmental, racial, and economic justice as a South Seattle-based grassroots organization led by people of color and low income people. We cultivate multi-generational community leaders to be central voices in the Green Movement in order to ensure that the benefits of the green movement and green economy (green jobs, healthy food, energy efficient & healthy homes, public transit) reach low income communities and communities of color.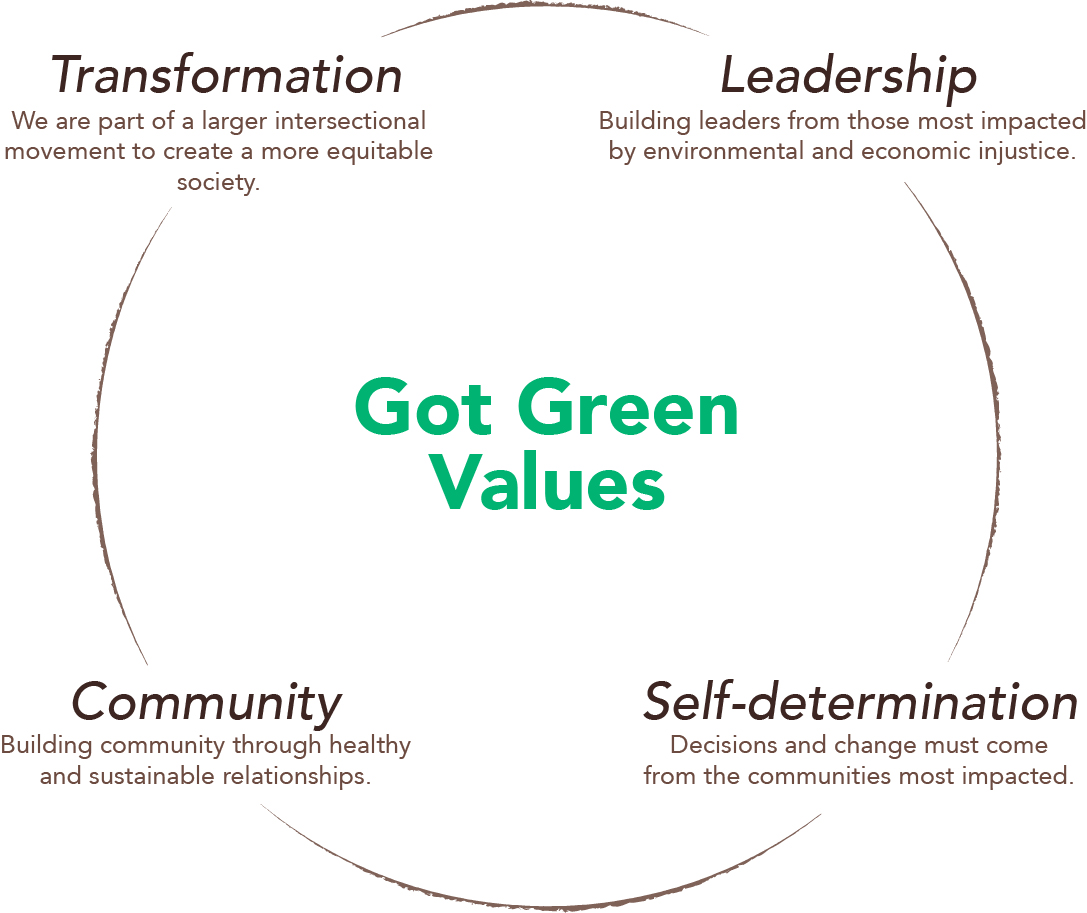 People of color and low income families are exercising self-determination to create and govern resilient and healthy communities where they live, work, learn, play and pray.
We envision healthy communities where all people:
1)   Work meaningful jobs that nourish our earth, our communities, and our souls;
2)   Eat affordable, healthy food that is grown with dignity for workers and the environment;
3)   Live in safe and sustainable housing, rooted in climate resilient neighborhoods;
4)   Care for our environment in our relationships to the land, the climate, and each other

Live Green
Work Clean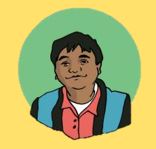 Jill Mangaliman
Executive Director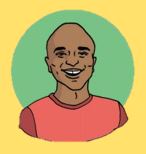 Johnny Fikru
Young Leaders Organizer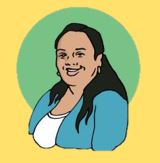 Tammy Nguyen
Movement School Coordinator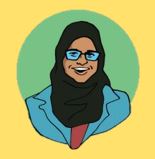 Hodan Hassan
Climate Justice Organizer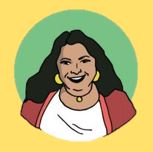 Marion Romero
Operations Manager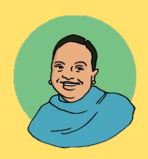 Tanika Thompson
Food Access Organizer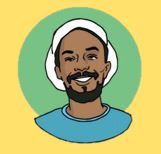 James Williams
Organizing Director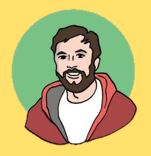 Sean O'Neill
Development Director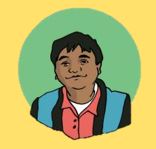 Jill Mangaliman
Executive Director
Jill is a queer Filipino-American community organizer, born and raised in Seattle. Thanks to Federal Pell Grants, Jill graduated from the UW as a student of Human Geography. For 6 years they organized in local and national campaigns involving health care equity, immigrant rights and protecting social services. In 2009 they joined Got Green as part of the City Weatherization program. Here, they stepped into leadership, from founding board member to lead organizer, and played an instrumental role in the formation and strategy of the Food Access Team. They became the Executive Director in 2014 after a 2-year leadership transition. In their spare time, they enjoy singing karaoke, cooking, and making things.
Pronouns: They
Email: jill@gotgreen.org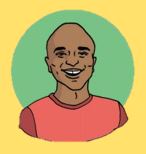 Johnny Fikru
Rainier Valley Corps Fellow
Johnny is a proud Black Ethiopian community activist. He graduated from Seattle University with a degree in Political Science. During his time in undergrad Johnny gained a passion for social movements. The passion stemmed from inspiring mentors who loved him into being an advocate for real change. For that Johnny immersed himself to student-led movements as well as marches in support for Black Lives.  After college he spent a year in Philadelphia doing direct service work serving predominately African American males to find employment education and housing opportunities. Johnny is an avid runner and HIP-HOP listener.
Pronouns: he/him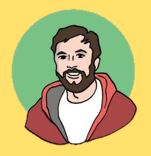 Sean O'Neill
Development Director
Sean has been working within social movements as an organizer, fundraiser, and educator for the last ten years. As Development Director, Sean is thrilled to be building the grassroots fundraising capacity of Got Green. Outside of Got Green, he works to advance racial justice organizing in white communities — locally with CARW and nationally with Showing Up for Racial Justice (SURJ). Prior to Got Green, Sean has worked for various organizations working on issues ranging from housing justice and arts education to fighting deportations and U.S. military & economic policy.  In his spare time, Sean enjoys books and happy hour.
Pronouns: He, Him
Email: sean@gotgreen.org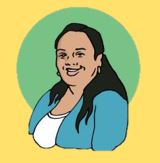 Tammy Nguyen
Movement School Coordinator
Tammy is a Vietnamese-American community activist who joined Got Green as one of its first members in 2008. Since then she has been working to put women of color, low income and immigrant women's voices front and center in the green economy, founding the Women in the Green Economy Project in 2010. Tammy is a young, single parent of three children (Julie, Tuyet-Nhi and Alan) from an immigrant family living in New Holly, where she is a neighborhood leader. She is also involved in her kids' education. Pronouns: She, Her Email: tammy@gotgreen.org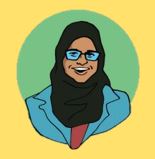 Hodan Hassan
Climate Justice Organizer
Hodan is joining the Got Green family with a background in labor and political organizing. Hodan began organizing last summer with the Washington Bus as a Washington Bus Fellow where she learned all the skills of political organizer. She then moved on to work as a Campus Organizer with the Bus for fall 2014 where she worked with students from 6 college/university campuses on civic engagement on campus. After leaving the Bus she did a brief stint as a labor organizer. Even though Hodan has only been organizing professionally for about 2 years, she become a racial justice activist during her first college class. In her lifetime she wants to have a real impact on the world and advance the fight toward collective liberation, and black liberation in particular. Outside of the work, she is a huge fan of TV shows, her current favorites are Arrow, Bones and Black-ish.
Pronouns: She, Her
Email: hodan@gotgreen.org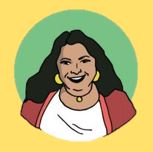 Marion Romero
Young Leaders Organizer (RVC Fellow)
Marion Romero joins Got Green through the Rainier Valley Corps Fellowship. Marion graduated from the University of Washington with a BA in Environmental Studies, where she was an active member of Movimiento Estudiantil Chican@ de Aztlan (M.E.Ch.A) de UW, or the Chicano student movement. Through MEChA Marion's political lense was formed and she found herself wanting to do more for the community. Marion enjoys hiking to experience Mother Nature in her truest form: "the waters that flow to the wind that blows and the beauty of life in every form."
Pronouns: She, Her, Ella
Email: marion@gotgreen.org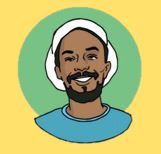 James Williams
Organizing Director
James Williams is a Community Organizer, proud father, and unapologetically black.
Number six out of seven children, James was born in Jackson, MS and also lived in Kansas City, Missouri and Idlewild, Michigan while growing up.
James studied English and Literature at Dillard University in New Orleans, LA.
After school, he worked in the labor movement for several years.
In 2005, Hurricane Katrina devastated the Gulf Coast and threw the lives of James' young daughter and her mother into disarray.
A year later, he moved back to New Orleans where he volunteered with organizations such as Common Ground Collective and Peoples Hurricane Relief fund on issues such as Housing and Right to Return.
In 2011, James moved across the country to accept Senior Organizer position with SEIU 775.
Since then James has worked with W. Haywood Burns Institute around transforming juvenile justice systems(reducing disparities and increasing use of community led alternatives).
In his free time, James enjoys time with family, live music, reading and writing.
Pronouns: he/him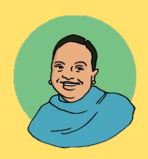 Tanika Thompson
Food Access Team Organizer
Tanika Thompson is a African American community organizer and activist who has lived in Seattle her entire life. She first started as an organizer at SEIU 775NW in 2007, as a Member Organizer, and later became an Executive Board Member as well as a Member Political Organizer, door knocking for the 2008 Obama Presidential Campaign. Tanika was recruited to Got Green's Jobs Committee in 2013 by Michael Woo and worked to win a "Priority Hire" Ordinance in 2015. She joined Got Green's Board of Directors and continued to volunteer on the Food Access Team until joining the staff in May 2016. Tanika is a young grandmother who wants to help change the world that her grandchildren will grow up to live in.
Pronouns: She, Her
Email: tanika@gotgreen.org

Jasmine Marwaha
Board Member
Violet Lavatia
Board Member
Lylianna Allala
Vice Chair
Willea Cooks
Board Member
Burke Stansbury
Treasurer
Julio Sanchez
Board Member
Yolanda Matthews
Board Member
Rashad Barber
Board Member

Got Green 2016 Annual Report
2016
Our People, Our Planet, Our Power
2016


+ South Seattle Emerald | December 19, 2017 | Organizers Rally for Beacon Hill Elder "Little Dove" John
+ Seattle Weekly | December 6, 2017 | Activists and Politicians Rally for Stronger Tenant Protections
+ South Seattle Emerald | October 30, 2017 | Ending Displacement Requires a Movement
+ South Seattle Emerald | October 28, 2017 | Beacon Hill Community Rallies to Denounce Esther "Little Dove" John's Displacement
+ South Seattle Emerald | October 13, 2017 | We Are Not Fighting Against the Future, We Just Want to Be Included In It
+ South Seattle Emerald | August 4, 2017 | Resisting the Heat and the Haze
+ Seattle Globalist | June 22, 2017 | Tackling Seattle's Housing Crisis Requires Cleaning Up City Toxic Sites
+ Seattle Globalist | June 7, 2017 | Seattle City Council Passes Soda Tax
+ CBS News  | June 6, 2017 | Seattle Soda Tax Energy Drinks, Sugary Beverages
+ Huffington Post | June 5, 2017 | Seattle Sugary Drinks Tax Passes Council
+ Seattle Times | June 5, 2017 |  Seattle City Council Says Yes to Soda Tax
+ Seattle Weekly | June 5, 2017 | No Tax on Diet, Reduced Rate
+ Seattle Weekly | April 24, 2017 | The Debate Over How to Spend Soda Tax Money
+ The Stranger | January 12, 2017 |Activists Hold Anti-Incarceration Rally Outside Youth Jail
+ The Stranger | April 4, 2017 | Mayor Murray Amends Soda Tax
+ Seattle Weekly | Nov 15th,2016 | Trump Is Going to Be President. Time to Organize.
+ International Examiner | Nov 14th,2016 | Letter to the community: #Our100Seattle
+ Seattle Weekly | Nov 9th,2016 | Did a Divided Left Really Kill Our Nation's First Carbon Tax?
+ The Stranger | Nov, 1st,2016 | Guest Editorial: Initiative 732 Is a False Promise for Climate Justice
+ Crosscut | Oct 24th,2016 | Environmentalists are struggling with carbon tax proposal
+ International Examiner | Oct 20th,2016 | City Council approves Green Pathways resolution
+ The Seattle Globalist | Oct 10th,2016 | Environmental groups split over racial, economic equity in I-732
+ KNKX 88.5 | Oct 3rd,2016 | Initiative 732: A 'Carbon Tax Swap' To Address Climate Change
+ International Examiner | Oct 2nd,2016 | Jill Mangaliman honored with Tatsuo Nakata Youth Award
+ Seattle Weekly | Sep 29th,2016 | How Can Seattle Get More Diversity Into the Green Movement?
+ The Seattle Globalist | Sep 23rd,2016 | Green careers proposal advances to Seattle City Council
+ Crosscut | Apr 24th,2016 | City environmental efforts: Got justice?
+ Seattle Weekly | Aug 10th,2016 | In South Seattle, a New Effort to Develop the Leaders of Tomorrow
+ The Seattle Globalist | Aug 1st,2016 | New resolution sparks jobs for young adults left out of Seattle's Climate Action Plan
+ The Seattle Globalist | Jun 20th,2016 | What you missed at the Block Party at the Station
+ Crosscut | May 3, 2016 | Communities of color should lead on environmental fight
+ International Examiner | April 27, 2016 | Got Green, Puget Sound Sage climate change report puts focus on South Seattle community
+ Seattle Foundation | Apr 25, 2016 | Equity & Environment Agenda Released
+ International Examiner | April 22, 2016 | Washington State Climate Policy (and beyond)
+ PBS NEWS | Apr 21, 2016 | Can a tax help cut down greenhouse gas pollution?
+ Investigate West | Apr 20, 2016 | Seattle may finally get its environmental justice act together
+ UW Public Health Blog | Apr 18, 2016 | The Next Systems Teach-In
+ KEXP FM |Mar 28 2016 | Sustainability Segment – Jill Mangaliman
+ Nextdoor | Mar 24, 2016 | Got Green Presents: For Our Community And Our Planet
+ Seattle City Council | Mar 23, 2016 | Got Got Green Lunch & Learn
+ Next City | Mar 21, 2016 | Need an Environmental Expert? Ask the Person Living in That Environment
+ Seattle Globalist | March 18, 2016 | Polar bears and melting ice caps or gentrification and asthma?
+ Seattle Weekly | Mar 15, 2016 | Gentrification and Climate Change Are Totally Related, Report says
+ The Stranger | Mar 14, 2016 | New Report: In Seattle, Who Will Climate Change First
+ The Stranger | Mar 2, 2016 | What Will It Take for Washington State to Put a Price on Carbon?
+ University of Washington Daily | Feb 8, 2016 | Immigration rights movement moves forward with tribunal
+ Real Change | Jan 6, 2016 |Local climate
+ International Examiner | January 6, 2014 | New Got Green director Jill Mangaliman
+ Farm to Family | Feb 25, 2014 | Got Green? Hosting 4 Workshops – Farm to Family
+ Seattle Globalist | Mar 11, 2014 | Got Green's First Women's Leadership Institute Workshop
+ Healthy King County | Mar 2014 | Free workshops from Got Green in March
+ International Examiner | May 29, 2014 | Young leaders oppose 'Training Wage' proposal: An open letter to the Seattle City Council
+ Northwest Asian Weekly | Jun 20, 2014 | Hire local workers on City of Seattle public works projects now
+ The Seattle Times | Sep 19, 2014| Mayor's plan would ensure work goes to poor, jobless in Seattle
+ Real Change | October 9, 2014 | Higher Priority
+ South Seattle Emerald | Nov 28, 2014 | Events – Climate Justice Forum
+ International Examiner | Nov 13, 2014 | Climate Justice Forum a call to action for Communities of Color
+ Seattle Globalist | Dec 1, 2014 | Getting our priorities straight on local jobs
+ The International Examiner | Dec 1, 2014 | Priority Hire plan aims to secure jobs for local communities
+Seattle Globalist | Dec 23, 2014 | Gov. Inslee's 'polluter pays' proposal a step toward climate justice

Learn more about Got Green